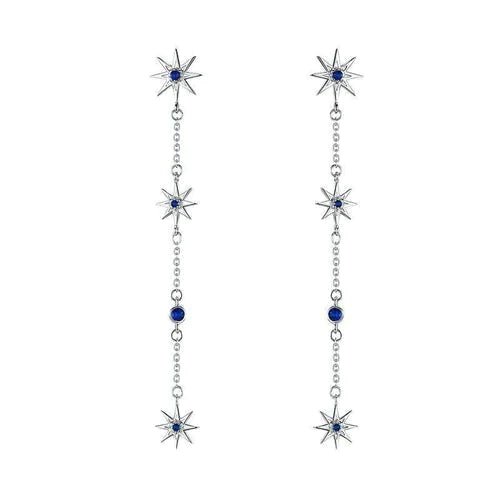 Most important kinds of earrings
The world jewelry industry has been renewed, currently offering many options that suit all tastes.
In

Milajewels
 

we will show you the variety of earrings that there is so that at the time of making your purchase you know everything you need to know about your desired jewel! 💎😊.

Earrings type button.

These types of earrings are those that are stuck to the ear, covering only the lobe of the ear. They look great with hair up because you can appreciate the beautiful design of the slope and how beautiful it looks on the carrier.

In Milajewels we have many options of this type, with beautiful designs in various colors and with details such as bright pebbles or colors to make you look simple and radiant on any occasion.

They are definitely a #MustHave! 😍
Long earrings or pendant type.

They are those beautiful earrings with a design formed by a base from which hang details such as feathers, precious stones, crosses, bars, moons and many more options that exceed the earlobe.

They are super fun and bring freshness and elegance according to the design and color you choose, which makes them a super versatile choice for every day.

In Milajewels we have cool models of this type for all tastes!
Earrings type hoop.

This model is perhaps one of the preferred by many girls for its versatility, freshness and elegance. They can also be combined by choosing the right size and color, you can use them on any occasion and with any outfit.

In Milajewels we have a variety of hoop earrings ranging from small earrings for the most conservative to large hoops for the most risky 😉 In addition to having different colors and exclusive details ranging from glitter to fun textures.
Earrings type piercing.
It is one of the most modern types of earrings and usually used in the middle or upper part of the ear, being able to combine them with other earrings in any of the holes of your ear.

They are a design that is again in trend from the boom Neo piercing, looking super chic in the carrier 😍
Earrings type climbers.

The earrings of the Climber type stand out for their original design that covers from the lobe to the top of the ear.

They are an original option to renew your jewelry box with a unique and tasteful accessory. It is ideal to wear them with hair up so that everyone admires its cute elongated design 🤩
Customizable earrings.

This type of earrings has become very fashionable for a few years by the authenticity that involves carrying with you a jewel with your name or specially designed for you!

At Milajewels we know that you love to look original and surprise those you love with an authentic and novel gift, so we offer customizable earrings in beautiful colors 🤩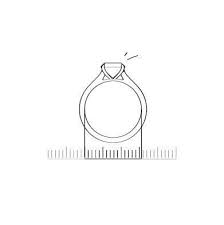 There are 2 methods, knowing the diameter, or knowing the circumference:METHOD 1. DIAMETER: Take another ring as a reference and measure the diameter:METHOD 2. CIRCUMFERENCE: Take a tape, a thread ...
Read more